Puppies AT Cove's End PWDS!
About our Breeding Program
Our breeding program has consistently received the Portuguese Water Dog Outstanding Breeder Achievement Award and was ranked second in the country in 2017. Our goals are to breed dogs that are known for their temperament, structure, drive and loving family members.
Our dogs are family members and puppies are only placed with families that will treat them as we do. Ideal homes are those with an active life style. We will be happy to speak with you about these puppies.

Every puppy we breed is raised in the heart of our home. We are dedicated to giving each puppy the love, attention and experiences that builds confidence for life. Based on the accomplishments of our puppies, Cove's End has consistently received the PWDCA "OUTSTANDING BREEDER ACHIEVEMENT AWARD."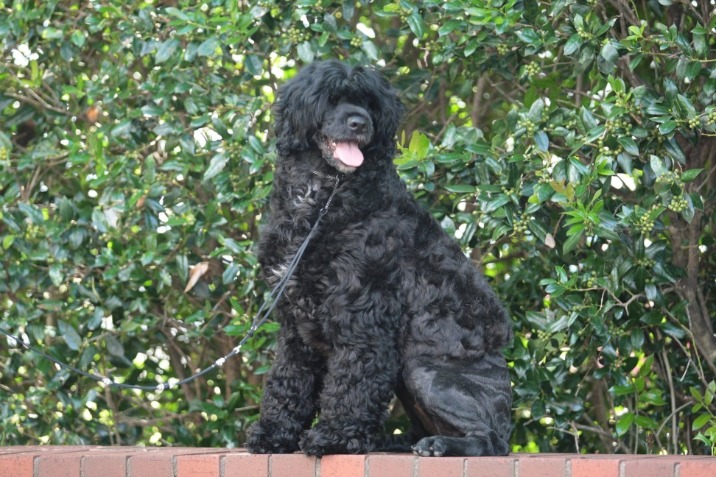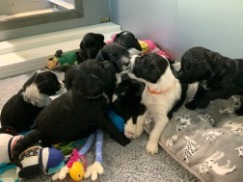 About our Puppies
COVE'S END has nine puppies born on July 11th, both parents are AKC Grand Champions and have the PWDCA recommended health clearances. These puppies come from top champion bloodlines and represent the presence, beauty and quality that one expects from their bloodlines. There sire is Lute (GD CH WATERSONG POUCH COVE RESOLUTE ), a multiple "Best In Show " winner. Mom Elli (GD CH, CH COVE'S END LOVELY SEA BEAUTY, AWD) won over both the number one PWD dog and bitch when she was shown.
We understand that most of you are looking for wonderful companion dog for your family. We do NOT require that you show or do performance with our puppies. Placing a puppy in a show or performance home is at best, only a part of our breeding program. We are equally pleased to find wonderful families who are looking for a companion dog. Over the years, Cove's End dogs have excelled in Conformation, Agility, Water, Tracking, Therapy, … most of all, they are well loved family members.
PWDS love and need an active lifestyle, want to be integral members of their family, are wonderful with children and get along well with other dogs.
COVE'S END puppies are raised in the heart of our home and with our hearts. Each breeding is the result of careful thought and planning. Along with other reputable breeders, we are not back yard breeders or a puppy mill. Each breeding represents years of expenses, careful observation of the parents and thorough health testing. Our criterion for breeding a litter focuses on structure, health and temperament – each of these qualities must be solid in our breeding decisions.
If you think you may be interested in one of these puppies, I would be happy to have an interview call with you. Please email ([email protected]) or text me (919.801.4257) to arrange a call.
Marlene Nicewander
Cove's End PWDS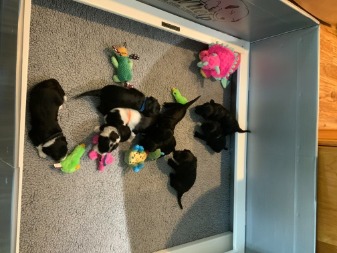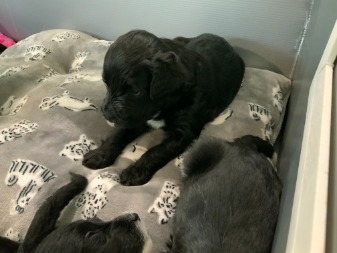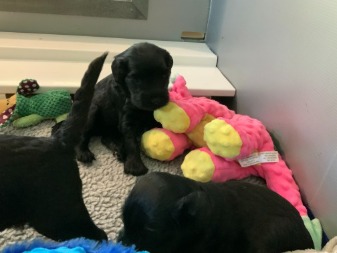 And the Puppies are Growing
Pictures taken August 25 2023